Section Title
Want a bite of Christmas? Here you go.
Gingerbread Bars with a Lemon Glaze
Ingredients
1 stick butter, melted
1/2 cup white sugar
1/2 cup brown sugar
1/4 cup molasses
1 tsp vanilla
1 egg
2 tsp baking soda
2 tsp cinnamon
1 tsp ginger
1/4 tsp cloves
1/4 tsp nutmeg
1/2 tsp salt
1 tsp baking soda
2 cups flour
_______________
Juice and zest of one lemon OR 1/4 cup bottled lemon juice
3/4 cup sugar
1/2 stick butter (1/4 cup)
1/2 cup whipping cream
1 1/3 cup powdered sugar
Instructions
Gingerbread Bars

In mixer, cream butter and sugars together until fluffy.
Add molasses, vanilla and egg and blend well.
Sift dry ingredients together and add. Mix well.
Press into well-greased 10 x 15 rimmed jellyroll pan. Dough will be stiff and sticky. If needed, wet hands to press dough down evenly.
Bake @ 325 for 16-18 minutes, or until slightly underdone. Do not overbake.
Cool slightly, then cut into squares or diamond shapes.
Top with lemon glaze.
____________

Lemon Gaze

In saucepan, add lemon juice an zest, sugar and butter. Cook until butter is melted.
Add whipping cream and heat until mixture comes to a boil.
Boil for three minutes, stirring constantly.
Add powdered sugar to the mixture and whisk to incorporate.
Pour over slightly cooled bars.
http://twigandfeather.com/2014/12/gingerbread-bars-with-a-lemon-glaze/
Subscribe & Get The New Articles Straight Into Your Inbox!
[wysija_form id="1"]
Don't Worry, We Don't Spam.
Section Title
We are cloistered away in one of our favorite spots in the world: Lake Tahoe. Back home, family is keeping an eye on the house, the dogs, the garden, the lawn … but here, we barely glance at the clock. Our biggest challenge of the day is trying[...] read more
Section Title
In the words of Brittney, spoken after her first bite at lunch today, "I'm not gonna lie to you … this is delicious."
This one takes a little time, but it's completely worth it. You should see the pile of scraped-clean[...] read more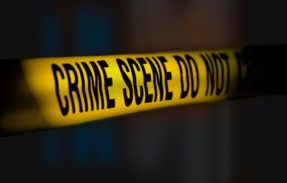 "Lord, make me to know my end,
And what is the measure of my days,
That I may know how frail I am" (Psalm 39:4).
To read today's portion of scripture, follow this link to Biblegateway.com or find the following in your Bible:
Leviticus 13:1-59
[...] read more
Okay, maybe that was too harsh. I don't actually think Campbell's uses fake tomatoes in their soup. But neither do I believe they walk out behind the factory with little fabric-lined baskets and lovingly select and then hand-pick only the[...] read more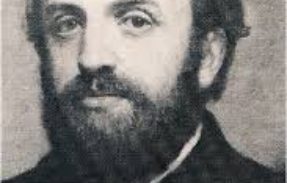 My friends, it is so easy to find fault; it takes neither brains nor heart. There are many professed Christians who are all the time finding fault and criticising ...
I've been staying with friends this week while Dave in southern California. I'll get back to my kitchen and my camera this afternoon. For now, here's a post from several years ago.
I've told you before about Luke. He's[...] read more
Recently, while brushing up on my history of the American cobbler (and it's crazy how much I've forgotten since eighth-grade American cobbler class), I read up on how to distinguish the cobbler from its close kin: grunts, slumps, crisps,[...] read more
Years ago, when my son was little and had a high tolerance for all my crazy ideas, he gave me permission to paint the walls of his bedroom to look like a castle. Between the two of us, I'm sure I was the more elated. Zac liked his castle[...] read more