Section Title
Want a bite of Christmas? Here you go.
Gingerbread Bars with a Lemon Glaze
Ingredients
1 stick butter, melted
1/2 cup white sugar
1/2 cup brown sugar
1/4 cup molasses
1 tsp vanilla
1 egg
2 tsp baking soda
2 tsp cinnamon
1 tsp ginger
1/4 tsp cloves
1/4 tsp nutmeg
1/2 tsp salt
1 tsp baking soda
2 cups flour
_______________
Juice and zest of one lemon OR 1/4 cup bottled lemon juice
3/4 cup sugar
1/2 stick butter (1/4 cup)
1/2 cup whipping cream
1 1/3 cup powdered sugar
Instructions
Gingerbread Bars

In mixer, cream butter and sugars together until fluffy.
Add molasses, vanilla and egg and blend well.
Sift dry ingredients together and add. Mix well.
Press into well-greased 10 x 15 rimmed jellyroll pan. Dough will be stiff and sticky. If needed, wet hands to press dough down evenly.
Bake @ 325 for 16-18 minutes, or until slightly underdone. Do not overbake.
Cool slightly, then cut into squares or diamond shapes.
Top with lemon glaze.
____________

Lemon Gaze

In saucepan, add lemon juice an zest, sugar and butter. Cook until butter is melted.
Add whipping cream and heat until mixture comes to a boil.
Boil for three minutes, stirring constantly.
Add powdered sugar to the mixture and whisk to incorporate.
Pour over slightly cooled bars.
http://twigandfeather.com/2014/12/gingerbread-bars-with-a-lemon-glaze/
Subscribe & Get The New Articles Straight Into Your Inbox!
[wysija_form id="1"]
Don't Worry, We Don't Spam.
Section Title
Anyone in the mood for a nice, warm
snail dumpling
? No? Me neither. But if you call it a snickerdoodle, I might change my mind. According to Wikipedia (and you KNOW it's true if an anonymous person took the time to post it there, right?), here's the back story to the delectable snickerdoodle: "The Joy of Cooking claims that snickerdoodles are probably German in origin, and that the name is a corruption of the German word for "snail dumpling" (Schneckennudeln, or cinnamon-dusted sweet rolls). Similarly, one author states that "the word 'snicker' may have come from a Dutch word 'snekrad,' or the German word 'Schnecke,' both describing a snail-like shape." However, another author believes the name came from a New England tradition of fanciful, whimsical cookie names, and yet another cites a series of tall tales around a hero named Snickerdoodle from the early 1900s." And to all that, I say, "Who cares?" Let's just make some! The thing is, I've got a mountain of studying to do before my April 15 retreat and can't really stand in the kitchen all day rolling little dough balls and dipping them in sugar. Fortunately, I found this recipe from
Dozen Flours
…
Snickerdoodle Bundt
2 tsp cinnamon
1 cup white sugar
2 1/2 cups flour
1 tsp baking powder
1/2 tsp baking soda
1/2 tsp Kosher salt
1 cup unsalted butter, room temperature
1 cup white sugar
1 cup light brown sugar
3 eggs, room temperature
2 teaspoon vanilla extract
1 cup full-fat sour cream, at room temperature
The first thing you do is to grease up your bundt pan very well. Instead of dipping little dough balls in butter and then sugar and cinnamon, we're going to dip the bundt in sugar and cinnamon. Sort of.
In a small bowl, mix the read more
Section Title
Happy first day of winter! Here's a memory from a few years back. I'm hoping for more of the same this year.
I am living in a snow globe.
Every handful of minutes, the wind visits the alders and maples and evergreens surrounding our house read more
It makes me so happy when leftovers become the star of a new dish. That's what you're looking at right here: the second life of a big pile of potatoes. For some reason, we did not eat the ten pounds I had anticipated when I made salmon read more
Some losses are, to borrow a phrase from my grandfather, "no bigger than a minute." These small absences are insignificant in the scheme of things, and easy to measure. You work your tongue up into the gap in your mouth and probe the space your tooth once occupied. You plunge your hand into the pocket where your wallet should be. In those "no bigger than a minute" cases, the loss is really no larger than the space it inhabited.
But when the loss is the size and shape of love, it defies measurement ...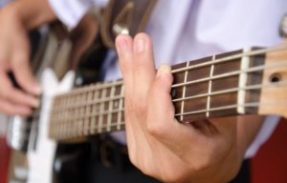 A memory from four years ago. I'm happy to say that she's still singing; I pray she never stops.
She sits close to me tonight. Closer than usual. Sometimes, on some Wednesday nights, I can tell her mind is elsewhere. Those times, she's read more
Seeing as how I'm going to be throwing a lotta lotta healthy recipes at you in the coming weeks (and hopefully, forever after that … fingers crossed!), I figured I'd better get this moist, decadent chocolate-ness out of the way right read more
We went queen-shopping last month down at the local bee supply store. That's where you go when you're in need of a queen, don't you know. Picked us up a nice little Italian queen whom we promptly named Luccia. What … did you read more
I'm off to teach a women's retreat this weekend. Here's a post from a few years ago …
Sometimes, when he accepts that second piece of pie or another not-needed cinnamon roll, he does so only to satisfy me. And when he gives in read more