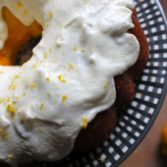 Oh-So-Lemony Bundt Cake
I have never met a lemon I didn't like. When I was in my early teens, I came up with my first food-related invention: lemony V8 juice. It was a pretty simple recipe: one part lemon juice to three parts V8, topped with a big sprinkling of pepper. That's a lot of lemon juice, when you think about it. But it was only the beginning. I soon figured out how to make lemon bars, lemon-blueberry bread, lemon meringue, and Shaker lemon pie. That was followed by lemon curd, lemonade made with actual lemons, and then just plain lemon in my water. We go through a lot of lemon in this house. I'll bet I drink more lemon juice than milk in any given week.
Whew! I had no idea how relieved I'd feel to get the words out there like that. "My name is Shannon Woodward. I am a lemon addict."
This recipe has to be one of my favorite lemon fixes. I've had it for years and years, and don't even know where I got the original recipe, but here's my version with a few tweaks:
Oh-So-Lemony Bundt Cake
Cake:
1 box lemon cake mix
1 small package instant lemon pudding
4 eggs
3/4 cup oil
1 cup Squirt (you can use 7-Up or Sprite, but I like Squirt better)
1 TBSP real lemon juice
the zest of one lemon
Glaze:
1/4 cup butter, softened (1/2 a stick)
the juice of one large lemon
2 cups powdered sugar
the zest of one half lemon
Mix the cake ingredients together until well-blended. Pour into greased bundt cake and bake at 325 for 45 minutes or until a cake tester comes out clean. Let cool and remove from bundt pan onto a serving platter.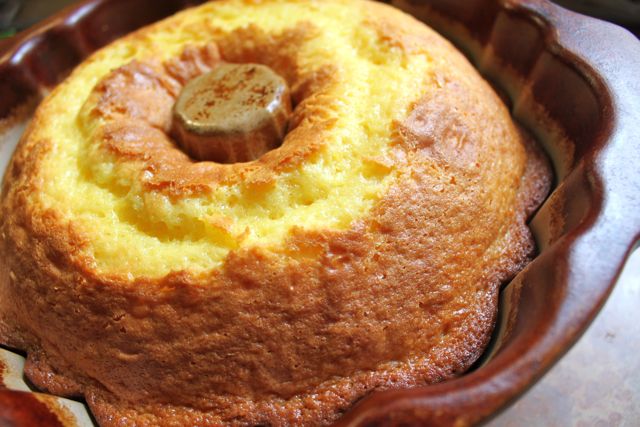 If you see an ugly, less-than-perfect fragment, you owe it to your loved ones to remove it immediately. You can toss it in the garbage or, you know … eat it. For the cause.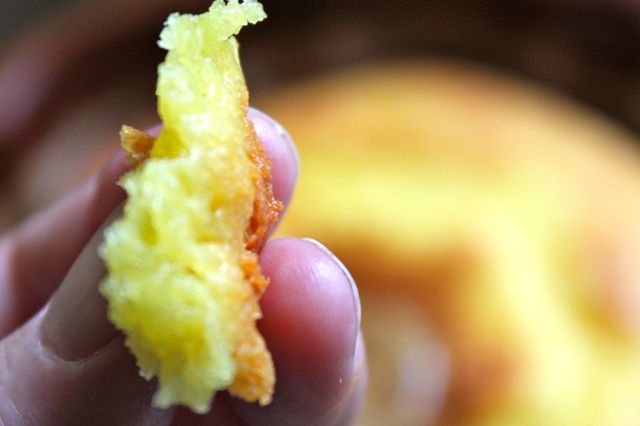 For the glaze, just mix the ingredients together and see if you like the consistency. If you want it to be more glaze-y, add a little milk to thin it out. If you want it more frosting-y, you can leave it thick. I usually make it on the thinner side, but I just felt like mixing it up a bit for this cake.
Frost, and then stand back and admire.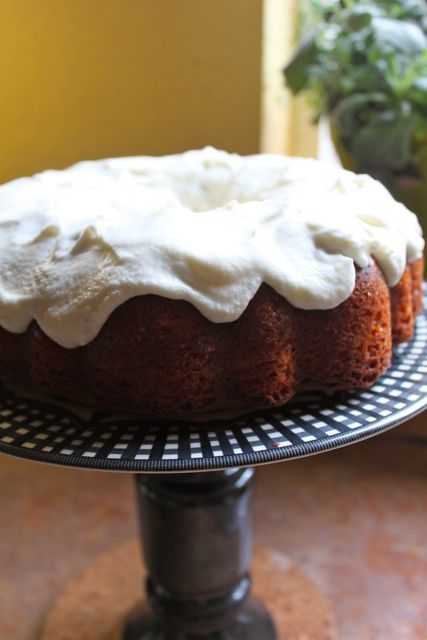 Now, just to really seal the deal, sprinkle a little more zest on top.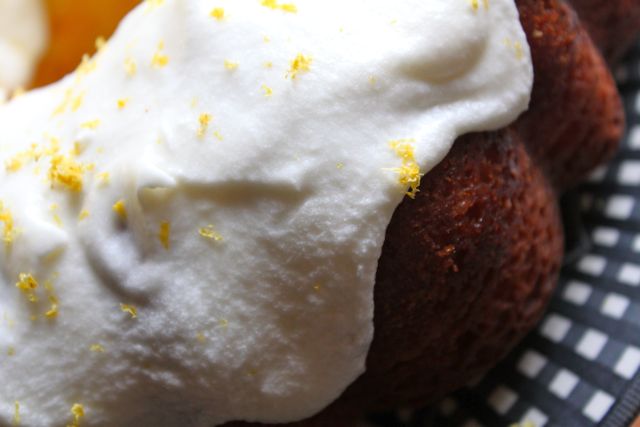 And again, just because it's your duty as the baker, you should take a tiny, tiny piece and check it. Perhaps your ingredients went bad somewhere between the oven and the serving platter. I think your guests (or family) will thank you.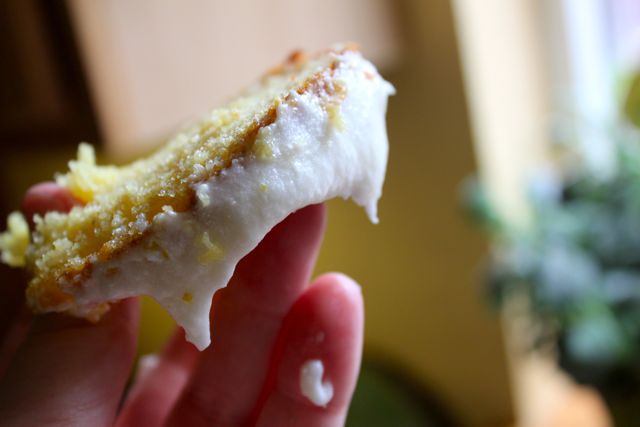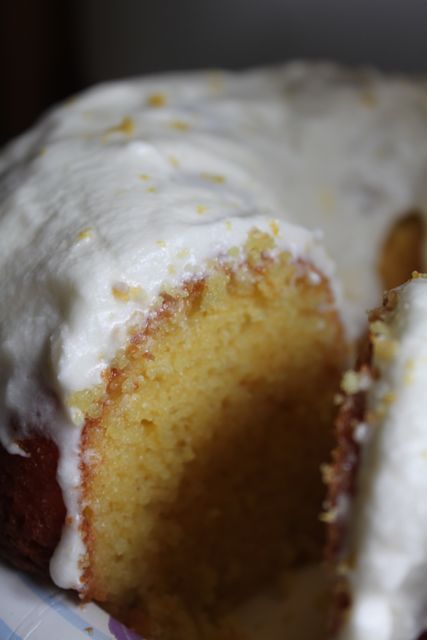 Maybe we'd better not leave this at home. Maybe we'd better pack it up and take it to a Super Bowl party.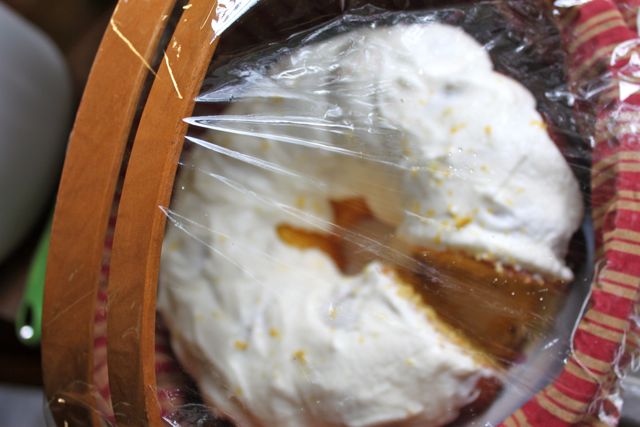 Ingredients
2 small red beets (about 4 oz.)
3 tbsp. olive oil
1 tbsp. whole coriander seeds
2 cups loosely packed cilantro leaves, plus more to garnish
1 cup loosely packed mint leaves
1 tablespoon vegetable oil
1 onion, chopped
2 tablespoons brown sugar
1/2 cup 35% cream
Instructions
1
Spray a small saute pan with cooking spray, and heat over medium high heat. Dice sausage into small disks and cook breakfast sausage along with diced onion.
2
Microwave, uncovered, on high for 1 minute. Remove mug and stir. Cook for an additional 1 minute, or until eggs are completely set! Remove from microwave.
3
Spray a small saut pan with cooking spray, and heat over medium high heat. Dice sausage into small disks and cook breakfast sausage along with diced onion.
4
Heat the oil in a casserole dish and sear the beef cubes over high heat until nicely browned. Season generously.
5
Mix in the flour and brown sugar. Mix well and cook for 1 more minute.
6
Add the onion, garlic, thyme, paprika, and mushrooms, and cook for 5 more minutes.
7
Pour in the mustard, beef broth, and cream. Cover and bake for 3 hours. Adjust the seasoning if needed and serve.
Shannon