Currently Browsing: Gage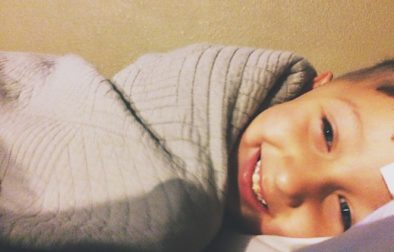 Gage follows me into the bathroom and watches while I put the brush back where it belongs. As we turn to leave, he settles his gaze on the drawer where I keep the bandaids -- the boring ones, and the ones I've collected just for him.
I can see his thoughts.
"Grandma," he begins, "I hurt my nose."
"You did? When did that happen?"
"Just now."
I pull the drawer open to reveal the bounty within. "Would a bandaid help?"
He nods.
I pull out a small, nose-sized Batman bandaid. "How about this one?"
Bingo.
He smiles as I peel the back off and place the caped crusader on the bridge of his nose.
"My arm hurts too."
Iron Man goes there.
"And my other arm."
When my daughter, Tera, was a little girl, she had a boatload of Barbies in her castle-themed bedroom, and a pink Barbie jeep. She had several big, expensive porcelain dolls — all gifts from her grandmother. She had a growing collection read more
Okay, if you go in the next five minutes, you might be able to snag the last of the Copper River salmon that is in stores RIGHT NOW. If you wait six minutes … well … there's always next year.
I'm already in mourning.
Here's read more